Welcome You are Visitor #


Who We Are?
Christian Family Fellowship (CFF) is an inter-denominational body of believers, navigating all the twists and turns of life together as we seek to follow our Lord and Savior, Jesus Christ. As a Bible-based church, we are committed to growing warmer through fellowship, deeper through discipleship, stronger through worship, broader through ministry and larger through evangelism.


Our desire is to be a positively focused community of believers who will:
participate in dynamic and relevant worship,

develop productive relationships and care for the needs of people,

discover and prepare for our ministry opportunities, and

reach a new generation with the Gospel of Christ.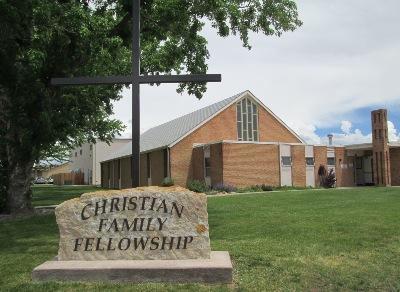 Our CFYouth Mission Team is in Big Lake, AK this week! They left early Saturday morning and will return Saturday afternoon, July 22nd. Please pray for safety in travels, work and play. And pray for those they will be serving, that they will have open hearts and for lots of opportunities to share the Good News of Christ with them as our youth work with and for them.

38
For I am convinced that neither death nor life, neither angels nor demons, neither the present nor the future, nor any powers,
39
neither height nor depth, nor anything else in all creation, will be able to separate us from the love of God that is in Christ Jesus our Lord.


If you don't currently have a church home, we would love to have you as our guest next Sunday!