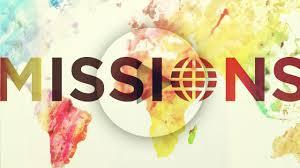 --- CFF Missions Committe

Don and Janet Guizzetti sent this: At the Oasis of Hope, when times are bad, business is good. With more than a million internally displaced people and refugees from neighboring countries migrating towards the capitol city of Ouagadougou, food prices are rising beyond the
ability of many to pay. Terrorists have chased families from their subsidence farms leading to ever declining food supplies. More expensive food must be imported from other countries. We are feeding more babies than ever before. We are feeding more older siblings, helping to improve maternal nutrition, and giving food to the increasing number of people who find their way to our door and those we find on the streets. We need whatever God moves your heart to share. Regular monthly giving of any amount helps to control a very variable budget. When times are bad, business is good ..... and that's bad. It costs $50.00 to feed a baby for a month. If you feel that you would like to support a baby, please go to: sheltering-wings.erg. Then to donate. Find Don and Janet and then scroll down to infant feeding program.


The McMillan family is back in Northern Russia! Matthew recently traveled by boat to a Nenet village where he handed out the story of
Jonah in their language. It was very well received. He also ate raw fish and potatoes in the home of the local pastor. The girls are back in
school and adjusting to the language and culture. The McMillans are still trying to find a van, but just like here, the price of everything has gone up.


Mark Waite was recently in Cameroon. He had quite an ordeal getting home. He began feeling sick, but they thought it was malaria. After giving him high doses of malaria medicine, he headed home. Once home, he realized it was Covid. Peter and Nancy got it, too. All are recovering.


We had a wonderful message given by Peter Kim on Sunday, Oct. 24th. He continues to work mightily with the men leaving the DOC system.


Bob Wahl let us know that as of Dec.31st, the Resource Connection will be dissolving. It is time for Bob to retire again!


As always, thank you for your support and prayers for all of our missionaries, near and far!


Missions Committee