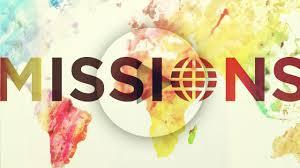 --- CFF Missions Committe

• Everyone in Ildefonso Ramirez's family has been very sick with Covid-19. $200.00 was sent to help with medical bills.
• Don & Janet Guizzetti are still in Africa feeding malnourished babies and mamas. The need is greater than ever and after heavy flooding, mosquitoes and Malaria have now become a big problem.
• Kendra Brady has recovered from her gallbladder surgery and is now working on getting her strength back after a very serious case of Covid.


Missions Committee
As Mark Tarnow prepares to go to Nepal, please consider making a donation. If God places it on your heart to contribute, please give your donation to Ava. Checks can be made out to the church with 'Mark Tarnow' in the memo line. Mark will use these donations for a need that is placed on his heart while he is on mission. Please also support our brother in Christ through prayer. With the current situation with COVID-19, it has become uncertain of when (and possibly even where) he will go. We know that God already has a plan in place for Mark and the others on this mission and CFF is excited to support him in this process. Thank you for your support that will be used to reach the unreached.