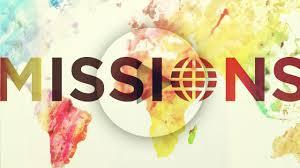 We have several activities to report along with some changes in our future support of our missionaries.
October is canned fruit and vegetables month for Loaves & Fishes. Please put your non-perishable donations in the tub in the Fellowship Hall.


Sunday, October 15th: Pick up your Operation Christmas Child Shoe Box. Fill it and return to CFF by Sunday, November 12th.


Sunday, October 29th: Congo Milk Fund Fundraiser @ 10:30 am in the Fellowship Hall.

If you would like to have a list of the missionaries we support here at CFF, please contact Terri Humphreys at 719-275-5118. Please check out the bulletin board in the Lobby for the latest newsletters we receive directly from our missionaries.



--- CFF Missions Committee