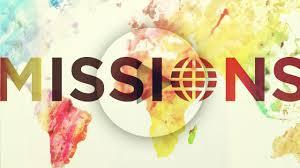 We are happy to introduce to you our new monthly mission support couple, Don and Janet Guizzetti, serving in Burkina Faso, Africa under Sheltering Wings. They serve in so many ways that it would take a whole page to write it all, but their main mission is to support babies suffering from lack of nutrition. Often the mother is so malnourished that she cannot nurse her baby.


They have started a community center in their neighborhood where they teach nutrition, soap making, sewing and how to raise chickens and of course, the word of God and Christ's love for them!


Right now, they are back in Denver. Don suffered a ruptured disk in his back and had to travel 30+ hours back to the US to have surgery. Both Don and Janet are anxious to return to their African home and continue to show the love of Christ to all their neighbors! Please pray for quick healing.


Kendra is back in Tanzania, Africa, beginning a new program called GRIT where she will be teaching self-defense, self-confidence and situational awareness. Each physical lesson will coincide with a lesson from God's word. It is Kendra's hope that the ladies will learn their value as children of God.


Kendra also just finished an intermediate Swahilli course. She said it was challenging, but very beneficial! Since her new ministry is very mobile, she has decided to buy a car. Please pray for the right car at the right price and for her new GRIT program.


Congratulations to Alicia and her husband Marcelo on the birth of their baby girl! Alicia is with YWAM (Youth With A Mission) serving in Argentina. Their baby girl was born on October 21st at 3 am. Alicia said, " We are all doing great but we are all very tired!"


The Missions Committee meets the 2nd Tuesday of the month at 5:30 pm in the Library. We keep our meetings short and we really enjoy supporting missionaries here in Canon and around the world. You are welcome to join us at any time!






--- CFF Missions Committee