Christian Education Classes
A variety of classes will be offered again starting in September


For MS Students, in room 210 of the Gathering Place
led by Liz Leone


The TREK class is a continuation of AWANA. Our hope is that this class will provide discipleship opportunities for our students while preparing them for middle school, high school and beyond. This class will help our students develop good habits in daily Bible study, quiet time and prayer.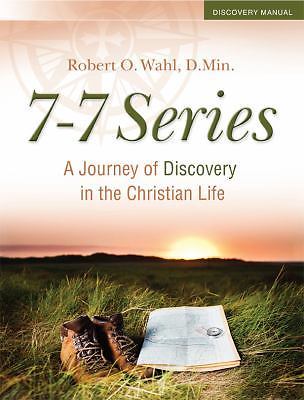 For adults, in the Sanctuary, led by Chris Hecox









The 7-7 Series, written by Rev. Wahl (The Resource Connection, Inc.) is excellent for new Christians as well as those who have been Christians many years, but never studied these subjects thoroughly. The series provides a grounding in 7 subjects essential to understanding Christian faith:
Bible Survey

Church History

Theology Apologetics

Alternative Religions

Postmodern Culture and

Discipleship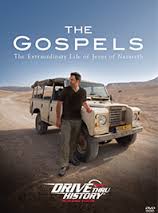 For Adults & High School Students, in the Fellowship Hall
led by Chris & Jera Dalton




Who would you say is the most significant person who has ever lived....? Dave Stotts takes us on his most exciting adventure yet as he tells the story of Jesus from the locations recorded in the Gospels of Matthew, Mark, Luke and John. Dave travels to over 50 ancient sites in Isreal to deliver the Gospels in a fresh and compelling way. As Dave uncovers the evidence for the truth of scripture, he encourages all of us to get excited about reading the Bible again!



Sundays at 10:30

For Adults & High School Students, in the Library,
led by Pastor Jeff
If You are interested in learning about and/or becoming a member at Christian Family Fellowship, this is a great opportunity. Over the course of approximately 8 weeks, we will be looking into the Bible and discussing questions like:
What do we believe?

What is our purpose, mission and direction? What are the church ordinances?

What is our history and how are we organized?

What do we believe about marriage?

What is church membership?

What are spiritual gifts and what are my spiritual gifts?

How can I serve God through the church?

6:00 pm in the

Fellowship Hall

Enjoy casual fellowship with other families while you eat dinner (potluck-style) and "live life together". Contact Tino or Liz Leone (719-269-8342) for latest information on Bible study or topical study and other details.
Pastor's Bible Study:
Thursday Evenings 7:00pm to 8:30pm
in the church office


Life Lessons from the Book of Genesis
with Max Lucado
Using Max Lucado's Inspirational Bible Study Series as our guide, we will investigate various passages from the first book of the Bible. As we look at episodes from the lives of Noah, Abraham, Sarah, and Joseph, we will determine the lessons they learned, while applying those lessons to our own lives. These lessons include important topics for our Christian walk—things like: obedience, God's promises, trust, commitment, jealousy, integrity, and God's purposes.
Please join us for this eight-week small group study and discussion, as we learn together from God's Word. For the most part, each week is "self-standing," so consider joining us for all or some of the studies.