Loaves & Fishes accepts donations throughout the year to help families in our community, but during the cold months their need is always greater. Each month we are asking for you to shop at the store or in your cupboards for non-perishable food to help stock the Loaves & Fishes Food Pantry.


We have received the following information from DeeDee Clement, the Executive Director of Loaves & Fishes.

Fremont County has a team of folks who con­duct regular outreach to those who are sleeping outside. Every night in Fremont County there are at least 250 individuals who are sleeping outside or in places that are considered unin­habitable. At least 65 of them are children. We are collecting the items listed below. Items will be distributed by outreach teams.

Items can be dropped off at Loaves and Fishes Ministries, 241 Justice Center Road.
Coats, hats, gloves, hand warmers, heavy socks, thermoses, tents, tarps, sleeping bags, blankets, new pillows, $20 gas cards (for indi­viduals sleeping in their cars).
If you prefer, you can bring items to the church office between 9 am & noon, Monday-Friday, and Ava will deliver them to Loaves & Fishes.
The theme for October is: Noodles, pasta, rice, and instant potatoes. You can also provide jars of gravy and pasta sauce. Thanks!



Please put your donations in the tub in the foyer. The Missions Committee will deliver it to Loaves & Fishes for you!
As always THANK YOU SO MUCH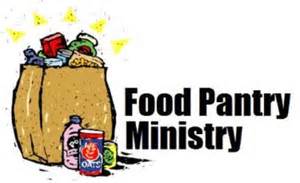 Mercy Today Ministries has an immediate need to help replenish their Food Pantry, here in Canon City. They've seen a significant increase in the number of people they serve and would greatly appreciate donations of the following items: Canned Vegetables, Ramen Noodles, Mac & Cheese, Canned Tuna, Saltine Crackers, Toasted Oats Cereal, Canned Pork & Beans, Peanut Butter, and Jelly. Please note that individually wrapped and smaller serving sizes are preferred over bulk items, for distribution to more people. Donations can be dropped off at First Christian Church (16th & Franklin).