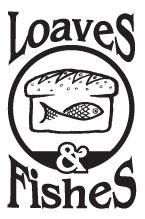 Loaves and Fishes Banquet Fundraiser
'Let Hope Arise' ~ Friday, September 15th

6:00 - 8:00 pm
at the E-Free Church (3000 East Main, CC)
Loaves and Fishes Ministries annual fundraising banquet.
Fun-filled evening with lots of laughter, music, and stories. Meal is being provided by Pizza Madness. Event is free but please RSVP by calling 719-275-0593!
Loaves & Fishes accepts donations throughout the year to help families in our community, but during the cold months their need is always greater. We have a collection box in the Fellowship Hall, so we encourage you to drop off a few canned goods or other non-perishable items, and we will deliver them for you.


Beth Moore Simulcast

Saturday, September 16th
9:00 am – 3:45 pm
at Royal Gorge Vineyard(629 Harrison Avenue, CC)
Early Bird Pricing: $25

After 9/8/17: $30
Box Lunch Included
Take advantage of this opportunity to hear Beth speak live, but without the added expense of traveling to a conference!
Birdies for Babies
Canon City Pregnancy Center's
5th Annual Charity Golf Classic
Saturday September 23rd
Four Mile Ranch 3501 Telegraph Trl.
Join us for a great round of golf, delicious food, fellowship, and fun! $85/ player; $340/ team
Men's, Women's Mixed Teams Welcome!
Contact Richard: 719-269-2477
New Life Conference: Essential Church
September 26-28, 2017
Colorado Springs, CO
What is essential to our church? What are the things that matter most out of all the things we do? It's so easy to get caught up in the pursuit of more, or to lose ourselves in the busyness of the urgent and the good, that we end up drifting from the center. It's time to return to the heart of it all, to strengthen the core, to become best at what matters most. This Fall, New Life Church will be hosting a conversation that will help us explore the health, the story, the practices, structures, and power that are essential to our call as local church ministry leaders. It's time to become an essential church. More info : http://www.newlifeconference.com/




Wednesday Morning Bible Study 10:00 a.m.
We are studying I Corinthians
The theme of this book is how God wants believers in Christ to live in the midst of a corrupt culture. The apostle Paul is the author. He addresses various problems within the Corinthian church, including sectarianism, immorality, Christians taking one another to secular courts, marital questions, idolatry and the improper administration of the Lord's Supper. Paul offers the proper use of spiritual gifts and reviews the doctrine of resurrection and includes his parting comments.
You don't need to register for this class. Just come and bring friends and neighbors. We meet in the Community Room in the Sunflower Bank, 831 Royal Gorge Blvd.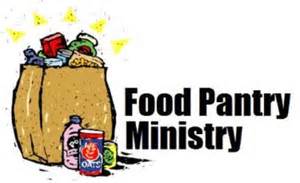 Mercy Today Ministries has an immediate need to help replenish their Food Pantry, here in Canon City. They've seen a significant increase in the number of people they serve and would greatly appreciate donations of the following items: Canned Vegetables, Ramen Noodles, Mac & Cheese, Canned Tuna, Saltine Crackers, Toasted Oats Cereal, Canned Pork & Beans, Peanut Butter, and Jelly. Please note that individually wrapped and smaller serving sizes are preferred over bulk items, for distribution to more people. Donations can be dropped off at First Christian Church (16th & Franklin).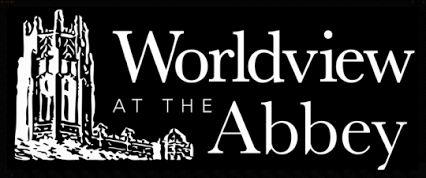 Night at the Abbey
Lecture Series
Join Worldview at the Abbey in welcoming guest speakers during our Night at the Abbey Lecture Series! Speakers will discuss culturally relevant topics from a biblical worldview.
Lectures will be held at 7:00 pm in Hedley Hall (located at the northwest corner of the Abbey campus) during the first Tuesday of every month.

For more information contact Hannah Hall at
hhall@worldview.org.