Wednesday Morning Bible Study 10:00 a.m.
We are studying I Corinthians
The theme of this book is how God wants believers in Christ to live in the midst of a corrupt culture. The apostle Paul is the author. He addresses various problems within the Corinthian church, including sectarianism, immorality, Christians taking one another to secular courts, marital questions, idolatry and the improper administration of the Lord's Supper. Paul offers the proper use of spiritual gifts and reviews the doctrine of resurrection and includes his parting comments.
You don't need to register for this class. Just come and bring friends and neighbors. We meet in the Community Room in the Sunflower Bank, 831 Royal Gorge Blvd.
Foundations Seminar
The Foundations Seminar is organized and offered by The Resource Connection and sponsored by CFF, Cañon Community Baptist, E-Free Church and Grace Family Church. Chris Hecox along with pastors or representatives from each of the other churches will be presenting on Saturday, July 29th from 8:30 am to 12:00 pm in the Community Room at the Sunflower Bank. So, what are the basic, cardinal beliefs of the Christian faith held in common by all Evangelicals? Research shows even many Christians are misinformed on this issue. The purpose of this project is to help clarify what we believe about the Bible, about Jesus, about how to get right with God, and the reasons we believe what we do. The seminar is FREE and open to anyone regardless of church affiliation, but pre-registration is required.

Using a Complete Concordance in Your Bible Study
All of us use a concordance to find specific Bible verses or words, but that's just "The tip of the iceberg" compared to all the things you can learn in your Bible study by fully using the resources in a complete concordance. This is a "hands - on" class where you will have an opportunity to actually use these amazing Bible study resources. Bob Wahl, instructor. One -session, Tuesday, August 8, 7:00 - 8:30 p.m. Class limited to 6. We will meet in the TRC classroom, Suite 222 in the Sunflower Bank.
All courses are free. Pre-registration is required as space is limited. Registering is easy. Simply email:
BibleEducation@yahoo.com
, or call the office (may have to leave a message) 275 -4438, or visit our website:
mychristianeducation.org
and click the "Courses" tab at the top.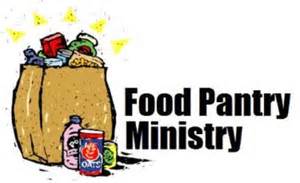 Mercy Today Ministries has an immediate need to help replenish their Food Pantry, here in Canon City. They've seen a significant increase in the number of people they serve and would greatly appreciate donations of the following items: Canned Vegetables, Ramen Noodles, Mac & Cheese, Canned Tuna, Saltine Crackers, Toasted Oats Cereal, Canned Pork & Beans, Peanut Butter, and Jelly. Please note that individually wrapped and smaller serving sizes are preferred over bulk items, for distribution to more people. Donations can be dropped off at First Christian Church (16th & Franklin).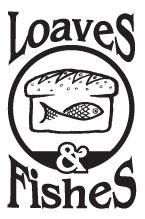 Loaves & Fishes accepts donations throughout the year to help families in our community, but during the cold months their need is always greater. We have a collection box in the Fellowship Hall, so we encourage you to drop off a few canned goods or other non-perishable items, and we will deliver them for you.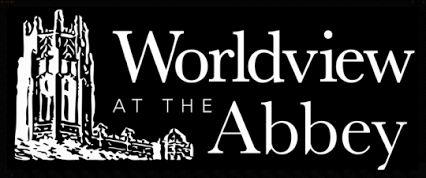 Night at the Abbey
Lecture Series
Join Worldview at the Abbey in welcoming guest speakers during our Night at the Abbey Lecture Series! Speakers will discuss culturally relevant topics from a biblical worldview.
Lectures will be held at 7:00 pm in Hedley Hall (located at the northwest corner of the Abbey campus) during the first Tuesday of every month.

For more information contact Hannah Hall at
hhall@worldview.org.